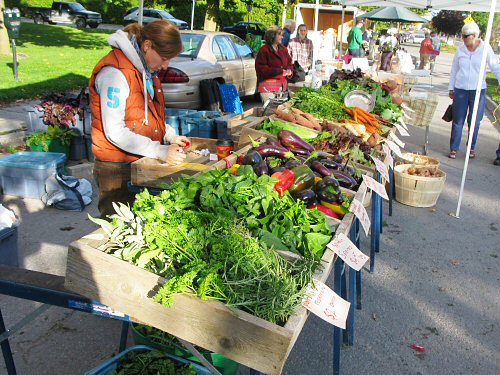 Wednesday, November 18th the Senate Committee on Health, Education, Labor, and Pensions approved the Food Safety Modernization Act (FSMA) to move forward for full vote. FSMA grants the FDA more power to regulate and oversee the nation's food supply is gaining popular support. Generally, FSMA requires the FDA to step up on inspections and promulgate new rules to improve food quality and prevent contamination in fresh produce. In its call to action, the bill intends to "protect the public health by preventing food-borne illness, ensuring the safety of food, improving research on contaminants leading to food-borne illness, and improving security of food from intentional contamination." The bill was introduced to the House (and passed) last year after the flurry of ecol i scares that ripped spinach, peanut butter and pistachios off supermarket shelves from Maine to California. While government always seems well intentioned, the results of the legislation may inevitably cause more harm to Jersey growers and organic consumers than good.
While it is not my intention to get on an FDA soapbox and their modernization approach to pharmaceutical-health care. I call it Pharmaceutical Health Care because our health care system today is actually a drug care system. FDA's modernization contributes to thousands of drug-related deaths and leads to the fast track approval of many unsafe drugs that are inevitably recalled. Additionally, the FDA is increasingly dependent upon the financial support it receives in the form of registration fees from big pharma. Do we really want corporate farming in the back-pocket along with the pharmaceutical industry? I am quite sure Monsanto does, but that's another blog post entirely.
Modernization is a green light to corporate everything... specifically factory farming. This approach to the age old practice of farming and food supply simply isn't working. Developing an arsenic spray for beef to eliminate e coli isn't the answer. Factory farming is making us sicker. Corporate farming has been the source of the most egregious threats to our food so far. If passed, FSMA will give powerful incentives to large, concentrated food manufacturers. These incentives coupled with imposing burdensome record-keeping requirements on farmers, would contribute to the eventual closing of the already struggling smaller, safer, local, Jersey Fresh farmer. Modernization and corporate farming and further regulation is not the answer. It's bad for the environment and it's bad for our health.
One of the main reasons we Healthy Chicks do what we do and blog about is is to urge our readers and clients to practice healthy, sustainable living by eating locally grown produce. We're very lucky to live in the Garden State and have access to such an abundance of fresh produce. From May through October we are blessed with the opportunity to shop for produce grown by Jersey Farmers at more than 130 farmer's markets and farm stands state wide. Local foods produced by small farms and small-scale food producers benefit both the local economy and consumers.
As with most blessings, you have to work hard to ensure you continue to receive them. Now more than ever we need our readers to reach out to their representatives and let them know that FMSA as written is bad for local growers! TAKE ACTION: Call your U.S. Representative and Senators. If you do not know who represents you, you can find out at
www.congress.org
or by calling the Capitol Switchboard at 202-224-3121. Ask to speak to the staffer who handles food safety issues.
Talk with the staffer about why you support local foods. Tell them you oppose S510 Ask that they support a food safety bill that focuses on the real threats to food safety, such as lack of inspections of massive slaughterhouses and other factory processing.
Tell them you want any food safety bill to
explicitly exempt small farmers
. Explain that this issue cannot be left to the agencies' discretion, and you want new regulations expressly applicable to the large factory farms and processing facilities, not small and local producers.
New Jersey State Senators:
Contact
Frank Lautenberg (D)
Contact
Robert Menendez (D)
hmmm this post got me all fired up! I am ready to take on the world....one step at a time. You should be to! ;-)
Keep it Fresh!
~Terra